Saint Dahlia's goal is to create a new and inclusive image for fashion by shaking the conformity and elitism of the industry; making clothing more inclusive and accessible, while revitalising the industry through bold research into new sustainable materials.
Case Study

---
Brand Identity Design
User Experience Design

---
2022
---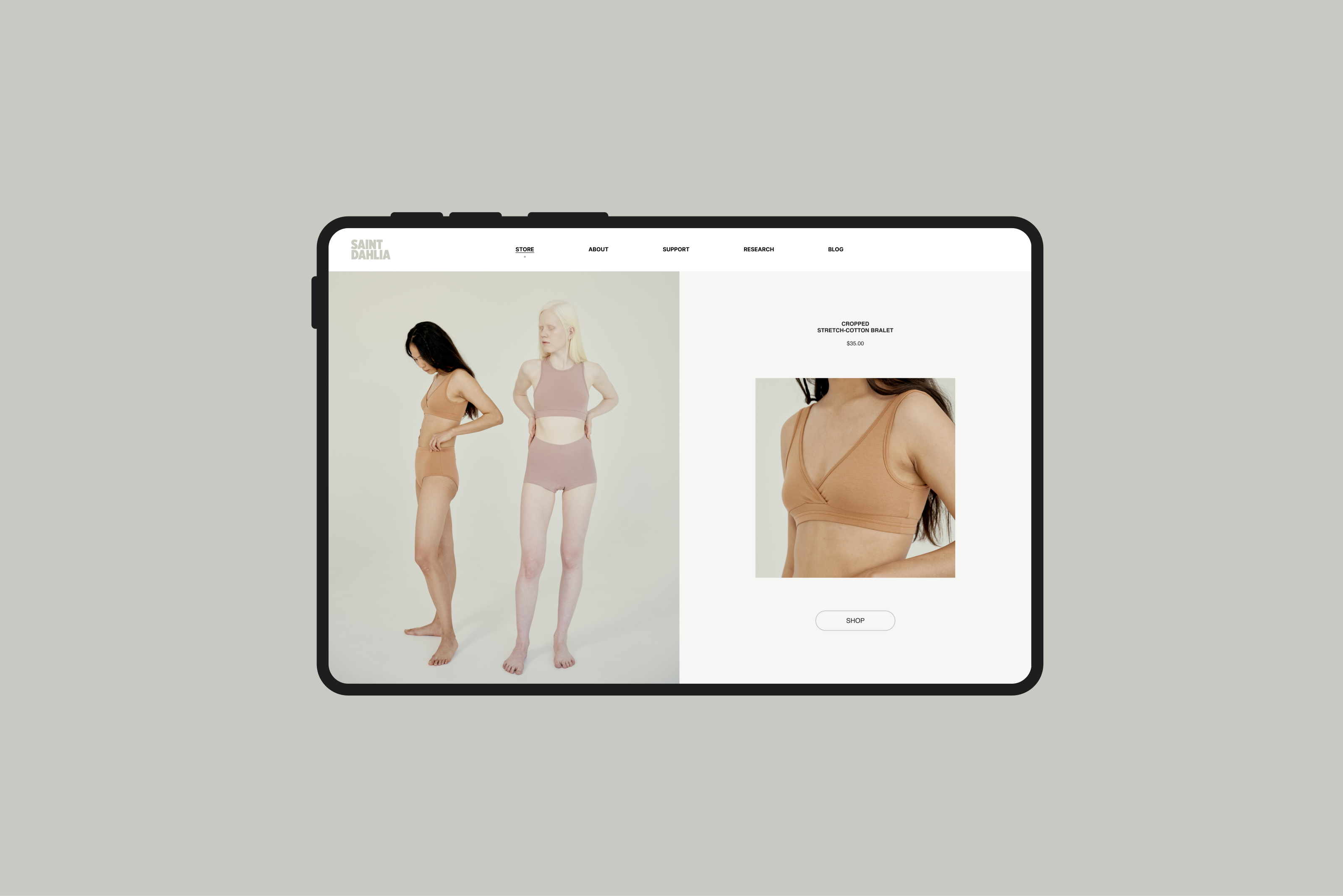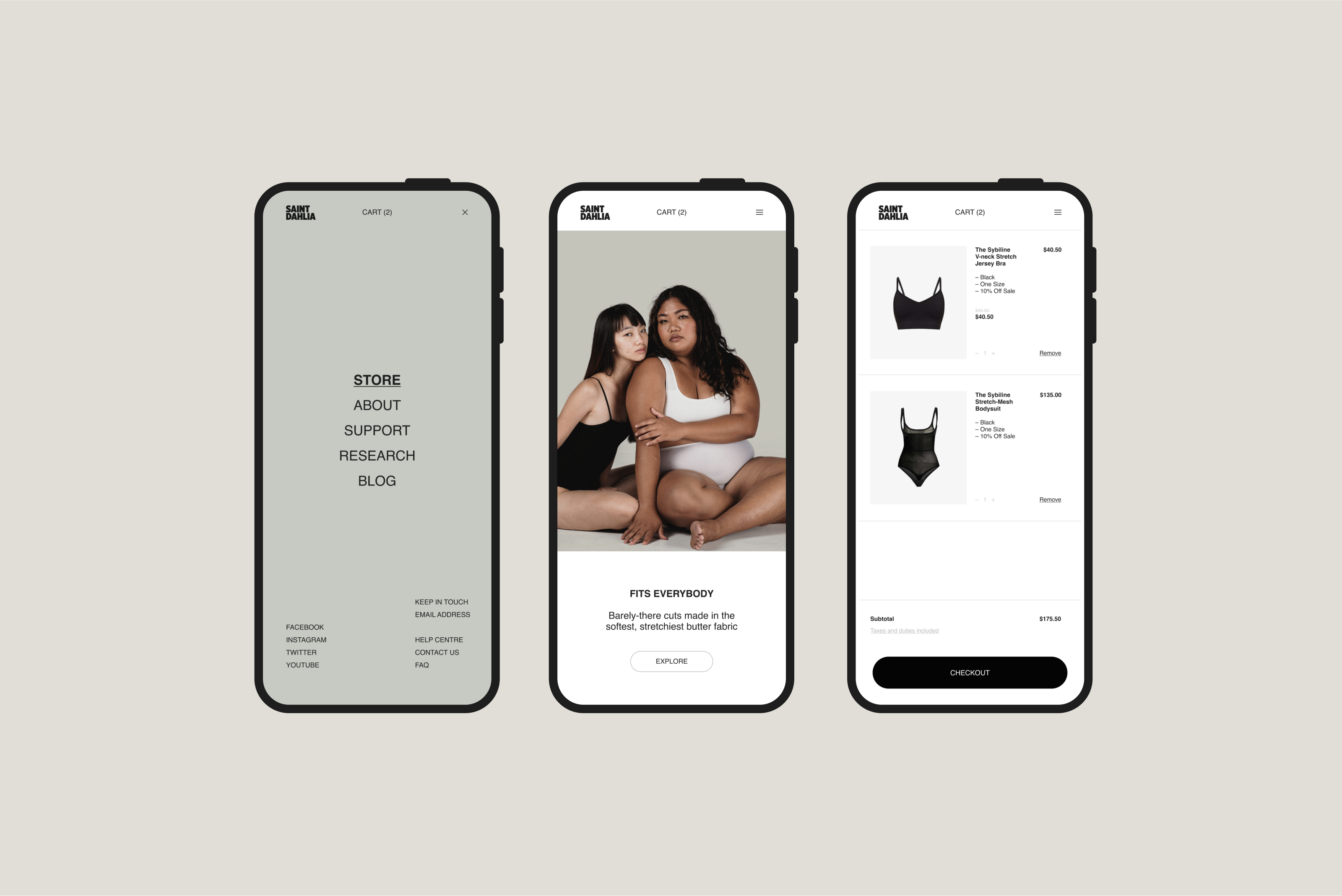 Process
Saint Dahlia approached me to help them strengthen their identity and develop an e-commerce platform that would support their mission of making beautifully fitting clothing more inclusive and accessible, to
every
body.
To understand the needs and pain points of our target audience, the company's research team conducted a series of user research studies including surveys, interviews, and focus groups. We also evaluated the existing e-commerce platforms in the fashion industry and identified areas for improvement. Through this research, we discovered that many e-commerce platforms in the fashion industry were difficult to navigate, and the checkout process was often convoluted and unsecure.
To address these issues, we used a user-centered design approach and employed techniques such as card sorting and user journey mapping to design an e-commerce platform that was easy to navigate and provided a seamless checkout experience.
We also worked closely with Saint Dahlia to develop a brand identity that reflected their mission of inclusivity and accessibility. This included a comprehensive visual language, typography, and color palette that conveyed a sense of warmth and approachability.
We built the new e-commerce platform using responsive design principles to ensure that it was accessible on all devices and browsers. We also implemented several security features to ensure that the checkout process was secure and trustworthy for customers.
To measure the success of the project, a user experience study was conducted to gather data on various metrics such as website traffic, conversion rates, and customer satisfaction. The results of the study were overwhelmingly positive, with website traffic increasing by 25% in the first month after the rebrand and launch of the e-commerce platform, conversion rates increased by 35%, and 85% of surveyed customers were highly satisfied with their experience on the website.
The redesign of Saint Dahlia's e-commerce platform and brand identity helped to increase website traffic and conversion rates while also providing a positive user experience. By focusing on inclusivity and accessibility, Saint Dahlia is well-positioned to continue to grow and revitalize the fashion industry.