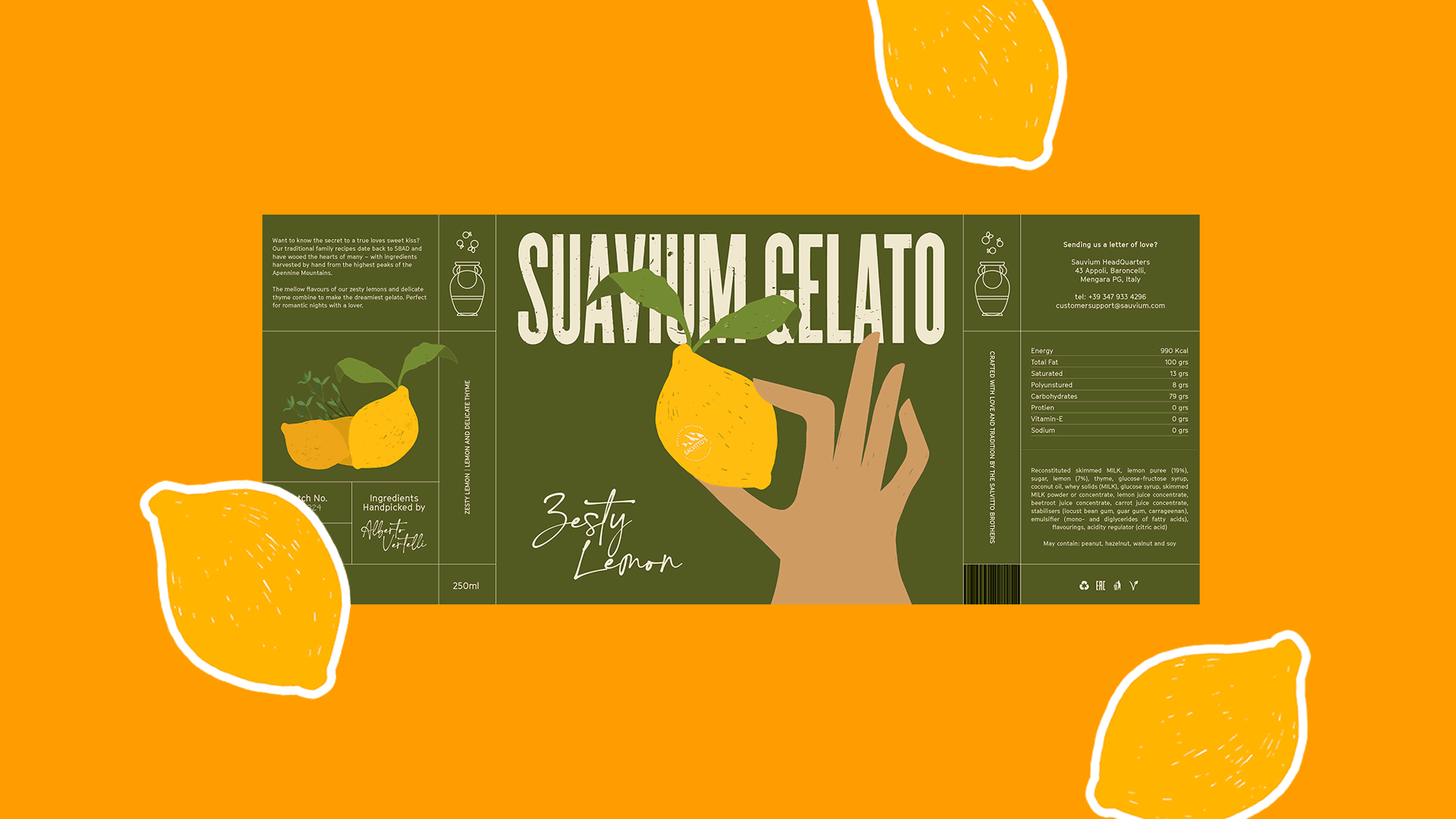 ---
SUAVIUM GELATO



The young fruit farmers at the Salvitto Estate, North West of the Appenine Mountains in Reggio di Calabria decided to start an gelato adventure along with their generational family recipies rumored to have originated as far back as 68 A.D.

With fruit from the peaks of the Appenines, locally sourced eggs from a neighbouring farm and other secret local ingredients. The ambition is to create a real, local and authentic taste of Italy and to sprinkle a little zest on top, the charming story of the family is full of heritage, spontaneity and a hint of romance.

The brand Suavium (The Sweetest Kiss) plays on the age-forgotten family tale of Emperor Nero's conception of Gelato, but what the story fails to mention is the family, or rather Titus Salvitto whom concocted the dessert for Nero to woo his muse and the rest we suppose is ancient history and after generations of passing the recipies from kin to kin the Salvitto State has finally decided to share the ancient flavours with a modernised twist of the traditional icy kiss to the world.
---